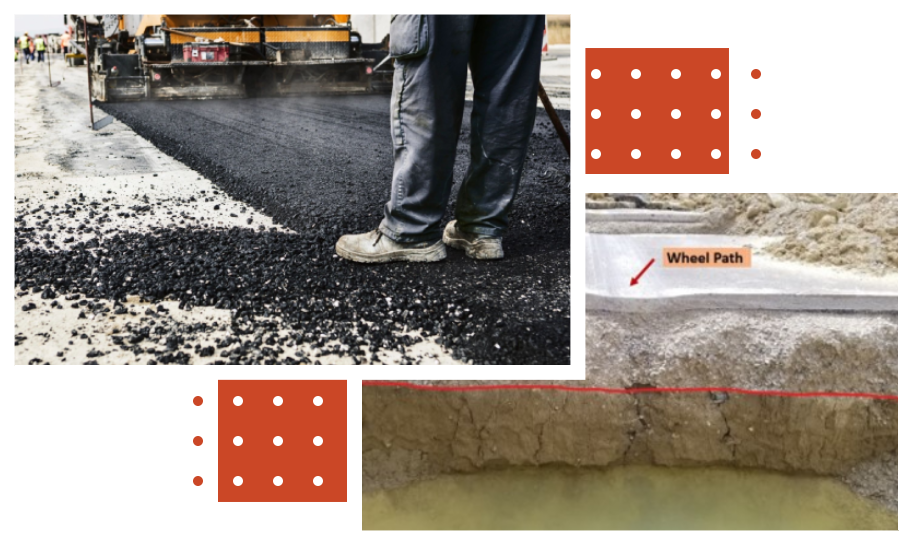 The Client:
Federal Highway Administration (FHWA)
Our Work:
Inverted pavements is a pavement design strategy that can result in economic savings and environmental benefits. As opposed to the traditional layering order of base layers, a stiffer treated base layer is placed on the granular aggregate base layer. The cement-treated subbase provides a stiff foundation for efficient compaction and constrains the deformation of the stress-sensitive granular aggregate base. The thin AC surface layer deforms as a membrane resulting in low tensile stresses, hence better fatigue life. The construction of inverted pavements is a common practice in countries like South Africa, but the experience has been limited in the US. The objective of this project is to gather information about inverted pavements and develop a state-of-the-technology synthesis. Based on a worldwide review of the available information and existing projects in the US, the synthesis will document the current practice, usage, and performance of inverted pavements.
An interim report on the literature review and proposed case studies, a synthesis report presenting the findings of the study, a series of webinars, and a workshop to present the synthesis report and case studies.
Framework and Tool for Selection of New Pavement and Treatment Surfaces for Flexible Pavements in New Brunswick, Canada
The Client:
Department of Transportation and Infrastructure, New Brunswick (NB), Canada
Our Work:
This project aims to build a decision framework and tools for pavement design and rehabilitation based on the practices of the Department of Transportation and Infrastructure, New Brunswick. There is a need to update the Department's pavement design and rehabilitation practices due to the emergence of updated and more accurate design methods, new materials, treatment types, and improved construction methods. The main objective is the development of a solid framework supported by a tool for pavement type selection for new flexible pavements based on critical inputs affecting roadway performance in NB. The selection of pavement type and associated treatments addresses the major features of sustainability, state-of-the-art in pavement engineering, cost-effectiveness, and ease of implementation. The prevailing conditions, limitations, and state of practice in NB are considered.
At TEST, we are performing the following tasks:
Technical memorandums summarizing existing literature and categorizing the collected data, whiteboarding sessions with The Department to review outcomes of each task, a final report summarizing project findings and recommendations for best practice, a decision-based tool (software) with a user manual for pavement design selection, and a training webinar for the Department engineers to familiarize them with the tool.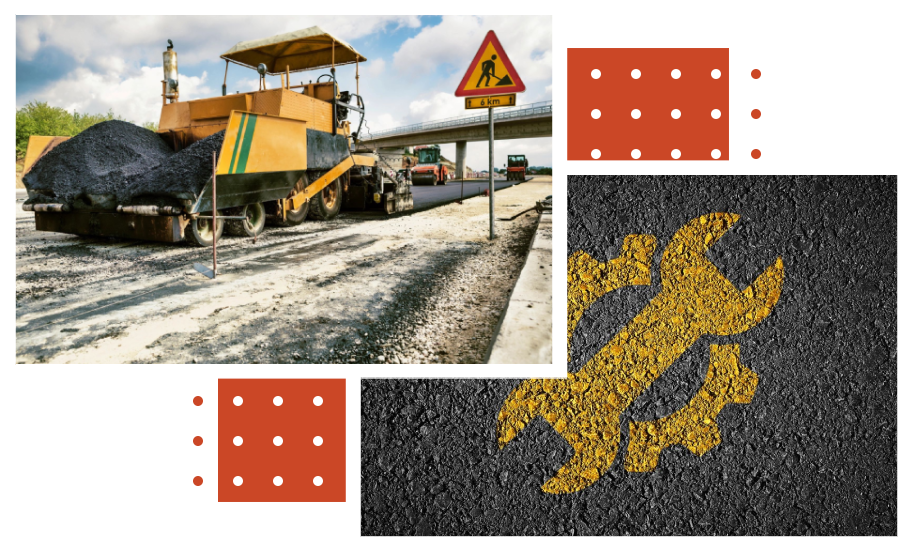 Life-Cycle Assessment of Ultra-Light
Foamed Glass Aggregate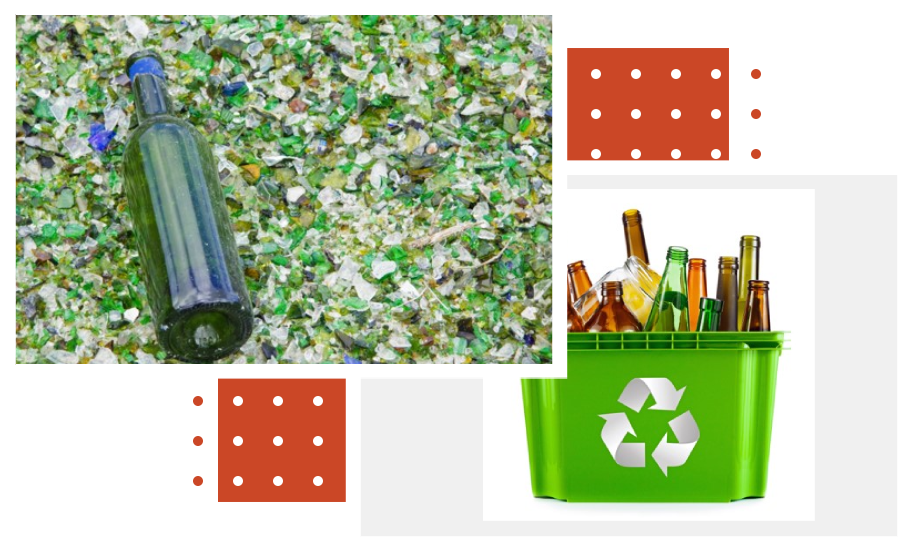 The Client:
AeroAggregates of North America
Our Work:
Ultra-lightweight foamed glass aggregate (UL-FGA) manufactured by AeroAggregates is desired as lightweight and insulating fill material. They are used in the construction of retaining structures, embankments, bridge abutments, and foundation slabs in North America. UL-FGA is manufactured from 100% recycled glass. A recycling technology was developed to convert a glass cullet into an industrial product with the aid of foaming agents. It is considered as an alternative to expanded shale or clay, foamed concrete, or geofoam.
UL-FGA is claimed to be an environmentally attractive option as compared to its alternatives. There is a need to quantify the environmental impacts of UL-FGA. At TEST, we are using a life-cycle assessment method based on the guidelines published by the International Organization for Standardization (ISO) 14044 and 14040 and EN's 15084 Building Product LCA Standards.
The following tasks are conducted as part of this project:
Baseline LCA reports for UL-FGA and two case study projects.
Resilience of Flexible Pavements Following Flooding and Freeze-Thaw Events
The Client:
National Asphalt Pavement Association (NAPA)
Our Work:
Pavement performance can be significantly impacted by the saturation of surface and foundation layers. Several field assessment studies have shown that the pavement structural capacity can be significantly reduced following flooding events (such as those caused by extreme storm surges) and freeze-thaw cycles. To assist the asphalt industry in providing (moisture) resilient pavement solutions,
TEST conducted the following tasks:
A technical report, a brief summary of the study tasks, and a webinar presenting the study's findings emphasize the case studies.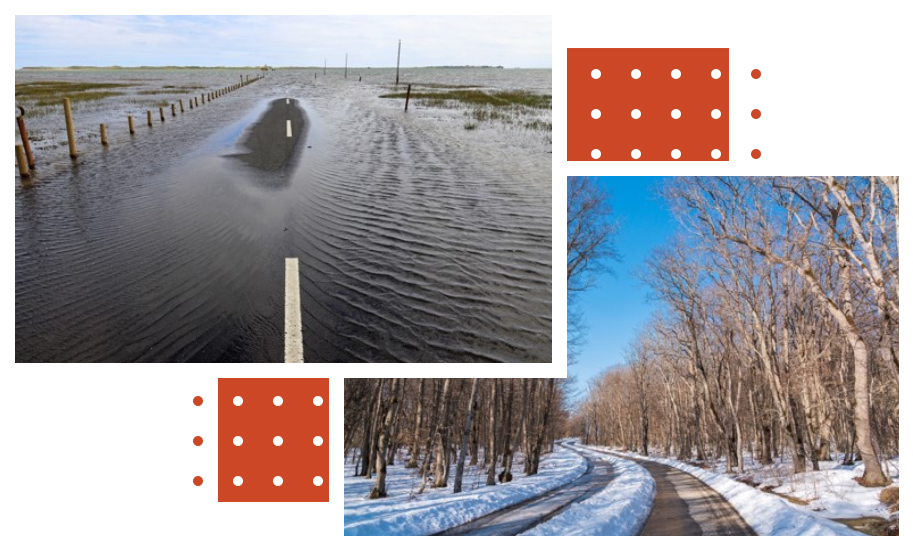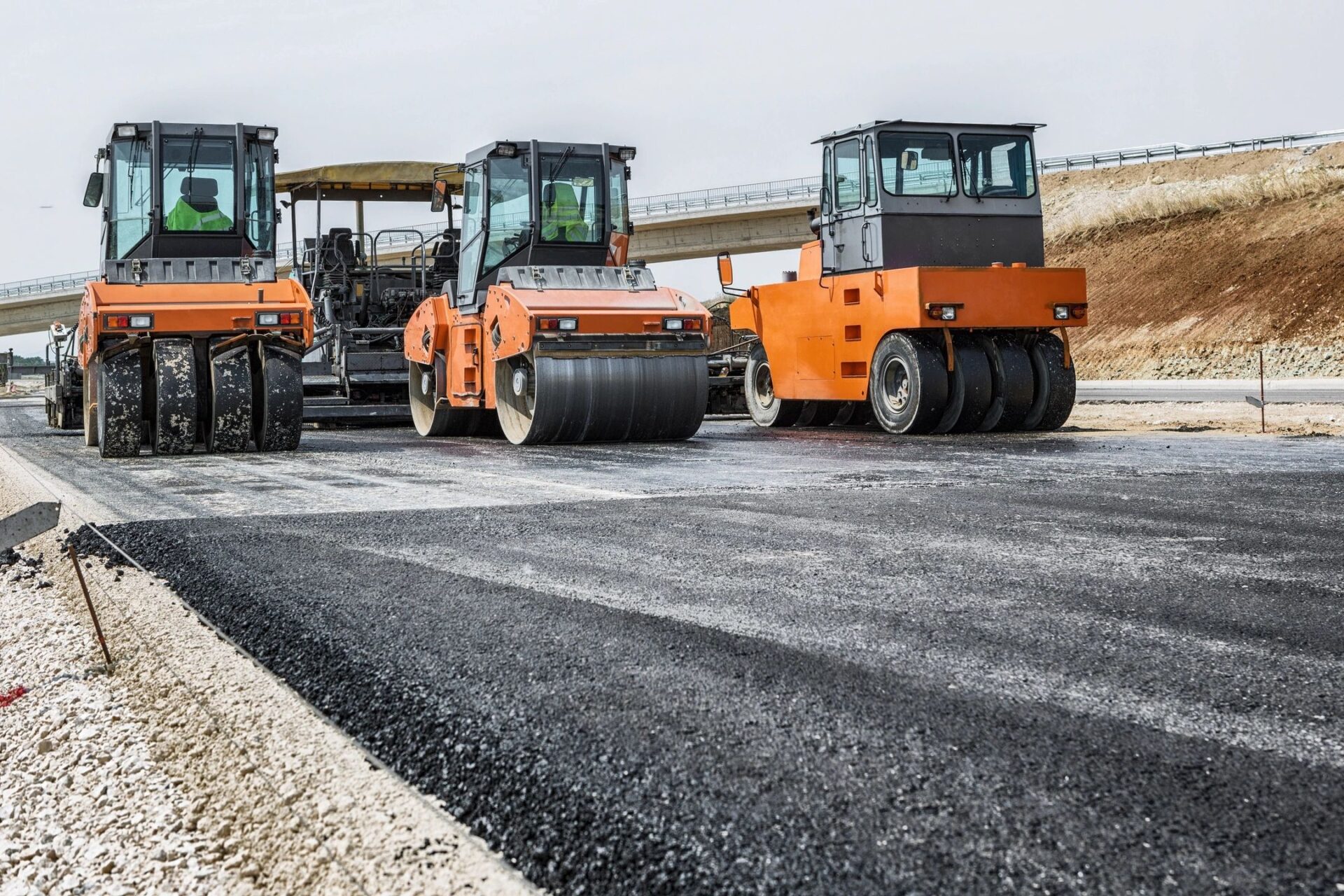 The Client:
Gallagher Asphalt
Our Work:
Using the right data and software, contractors can optimize their equipment, plants, and personnel resources to most efficiently meet their project demands.
PaveElite can help you plan ahead, anticipating conflicts among personnel, equipment, and other resources needed days or even weeks out. Using our user-friendly drag-and-drop features, assign personnel and equipment to jobs and modify as needed.
PaveElite gives you the tools to see where your resources are each day -e.g., which job is using your modified paver, which foreman are out for the day, and which plants are close to capacity.
PaveElite gives you ability to look ahead, to see the big picture and all of your past, present, and pending jobs on a live, dynamic calendar.
PaveElite enables you to communicate important information with your team online, via email or via text based on your needs. You can chat about projects and resource requests, distribute schedules or send out last minute job changes or cancellations.
PaveElite is hosted on the cloud, so your information is available on desktops and tablets anywhere you have access to the internet.
An innovative cloud-based scheduling software to support pavement construction teams.
Our Work:
State and local highway agencies need to make the best use of their diminishing budgets for roadway rehabilitation and construction projects considering life-cycle economics. ProLCCA is a web-based life-cycle cost analysis (LCCA) tool designed to enable state and local agencies and interested stakeholders to choose the most economical design for a new construction or rehabilitation project from cradle-to-grave. Some highlights of ProLCCA:
Holds a database of pay items that form the basis of the analyses
Stores projects online for future reference
Compares up to five alternative designs
Performs both deterministic and probabilistic analyses
An online LCCA software for transportation infrastructure.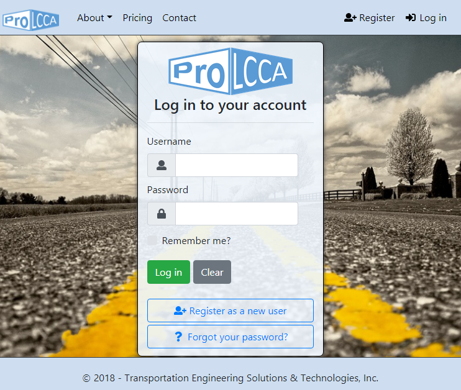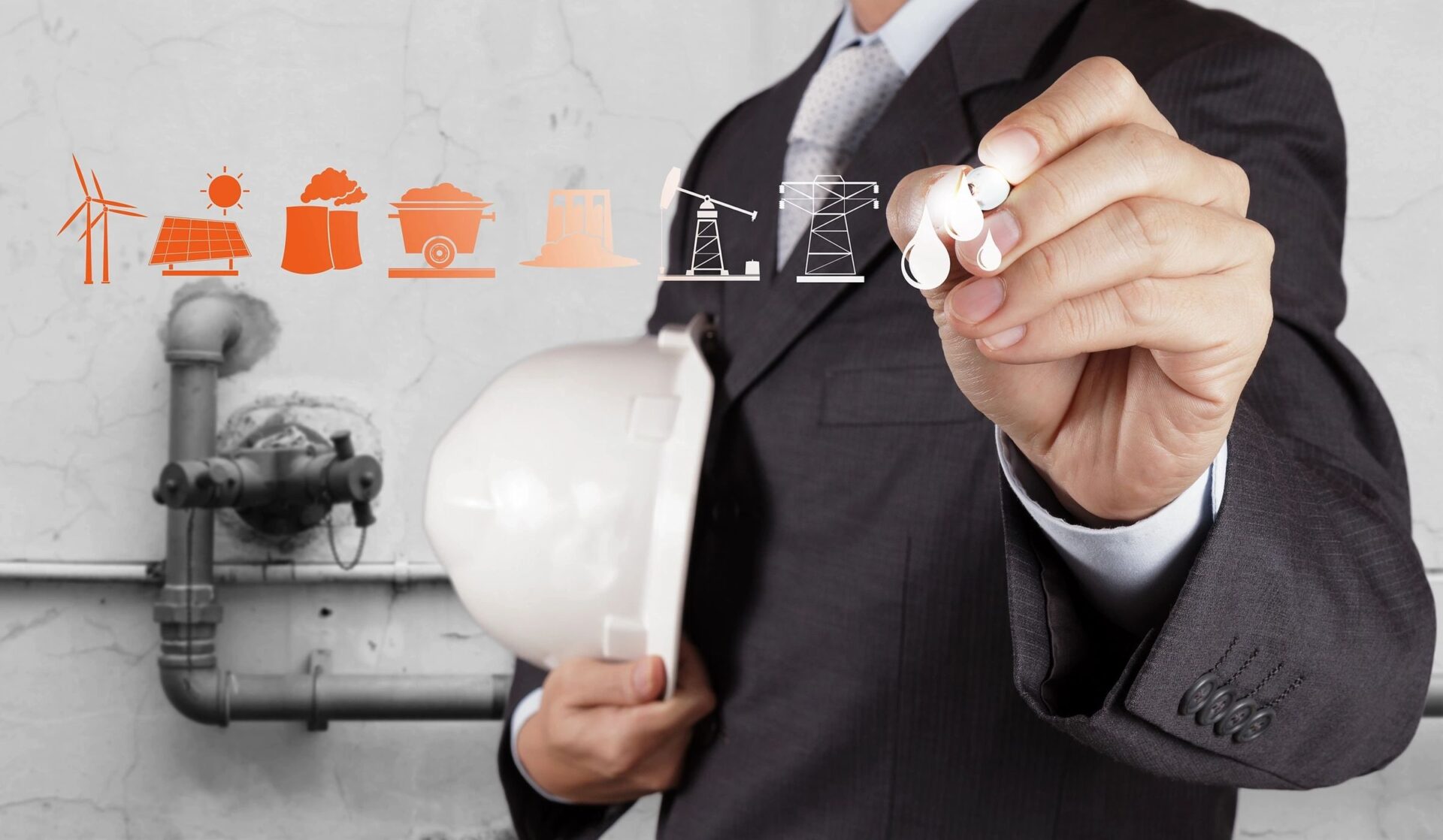 The Client:
Saudi Arabia, ARAMCO via King Faisal University
Our Work:
With the excess of sulfur by-product in many oil and gas producing countries, the industry is seeking new markets that can successfully use this by-product. One of the applications of sulfur is to replace petroleum based asphalt binder in producing asphalt mixtures. TEST developed a tool to evaluate environmental impact of SEA mixtures considering its life-cycle stages from crude oil extraction to the production of sulfur pellets and use in asphalt pavements.
TEST followed standard life-cycle assessment (LCA) practices.
TEST collaborated with local researchers at King Faisal University in Saudi Arabia to collect data on local construction practices, materials, and standards.
TEST analyzed and modeled the data collected to develop a regionalized LCA inventory database.
TEST developed a full desktop software to perform pavement LCA, including design, construction, use, rehabilitation, and end-of-life.
TEST conducted several case studies to evaluate the potential impacts from SEA mixtures versus conventional mixtures.
A complete LCA desktop software and a comprehensive LCA report and case studies for SEA mixtures.